Dale Seidel Receives 2019 Landowner Stewardship Award
May 5, 2019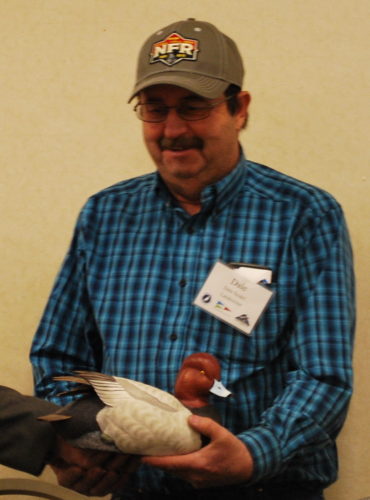 Dale Seidel, a landowner in Garfield County, received a Landowner Stewardship Award from the Rainwater Basin Joint Venture at its February 2019 Informational Seminar in Grand Island, NE. Seidel was nominated by Ben Wheeler of Pheasants Forever because of his commitment to using prescribed fire in collaboration with his neighbors to manage grasslands to promote their health and productivity.
"Dale represents many central Nebraska landowners who have been instrumental in achieving almost 30,000 acres of impact through the Loup River Prescribed Fire Training Exchange Program," commented Wheeler.
One of the greatest threats to prairie conservation and livestock production in the Great Plains is the invasion of eastern red cedar, which degrades the grasslands. One of the most effective ways to manage it is prescribed fire. The Program pairs an annual two-week live-fire training for professional wildland fire practitioners with willing landowners seeking eastern red cedar control. In 2016, Seidel was one of those landowners.
Wheeler notes, "Dale did an exemplary job of planning and preparing for this fire, and became highly involved during our event by contributing labor, equipment, and enthusiasmto our crew." After that, Seidel enrolled in the Large Fire Initiative of the Loup River Prescribed Fire Training Exchange, working cooperatively with his neighbors, and committing himself to continue delivering healthy, large-scale prescribed fire on his land. Seidel also has become an active member of the Custer Prescribed Burn Association, participating on a large burn most recently in 2018.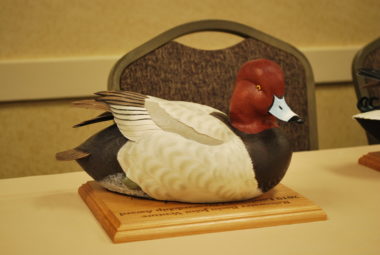 Since the inception of the Loup River Prescribed Fire Training Exchange Program in 2009, almost 30,000 acres of native mixed-grass prairie have been treated with prescribed fire, enhancing habitat for native wildlife and improving foraging conditions for area livestock operations. Project partners include Lower LoupNatural Resources District, Natural Resources Conservation Service, Nebraska Environmental Trust Fund, Nebraska Game and Parks Commission, Nebraska Natural Legacy Project, Pheasants Forever, Quail Forever, Rainwater Basin Joint Venture, and The Nature Conservancy.
Other award recipients at the 2019 RWBJV Informational Seminar were Shanda Spurgeon (Conservation Professional of the Year Award) and Little Blue Natural Resources District (Conservation Partner Stewardship Award).