Job Opportunities
The following job opportunities are now available with the Rainwater Basin Joint Venture or other partner organizations. Scroll down the page for details about each job.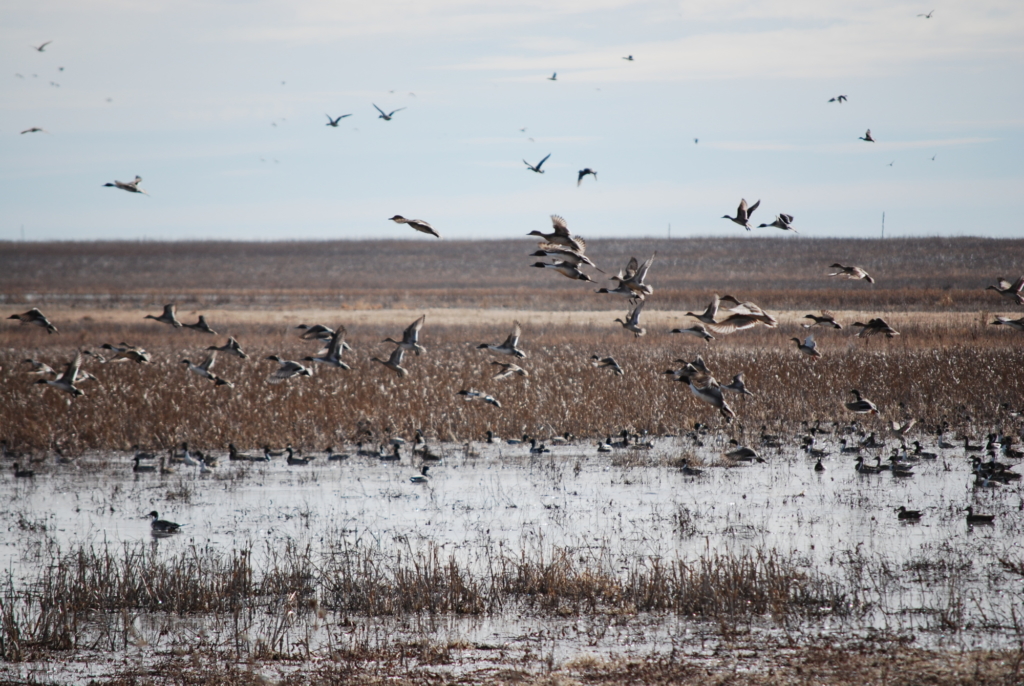 Science Coordinator Position
Who Are We?
The Rainwater Basin Joint Venture's (RWBJV) mission includes science–based conservation efforts for all priority bird habitats throughout Nebraska's mixed–grass prairie region. The Management Board of the RWBJV is committed to implementing the U.S. Fish and Wildlife Service's Strategic Habitat Conservation model. This science–based model requires a commitment of resources and time to develop a strong biological foundation for delivering conservation planning and designing research and monitoring efforts.
As the Science Coordinator, you will:
Facilitate effective communication among stakeholders regarding natural resource science and management in the Rainwater Basins ecoregion of Nebraska.
Identify and facilitate implementation of priority research and monitoring efforts with the goal of developing management tools that will improve the management of Rainwater Basin wetlands and the Rainwater Basin landscape.
Coordinate and facilitate science activities of the Rainwater Basin Joint Venture and committees thereof.
Position is primarily located in Grand Island, NE. One day a week is required in Lincoln, NE.
Minimum Required Qualifications
Bachelor's degree in biology, wildlife, ecology, energy, or combination of, plus five years' experience in biology, ecology, or related field required. Additional relevant education may substitute for experience on a year for year basis.
Knowledge of landscape ecology and waterfowl ecology.
Prioritization, organizational and facilitation skills.
Excellent communication skills.
Ability to relate to a variety of constituents.
Valid driver's license and ability to meet University driving eligibility is required.