Job Opportunities
The following job opportunities are now available with the Rainwater Basin Joint Venture or other partner organizations. Scroll down the page for details about each job.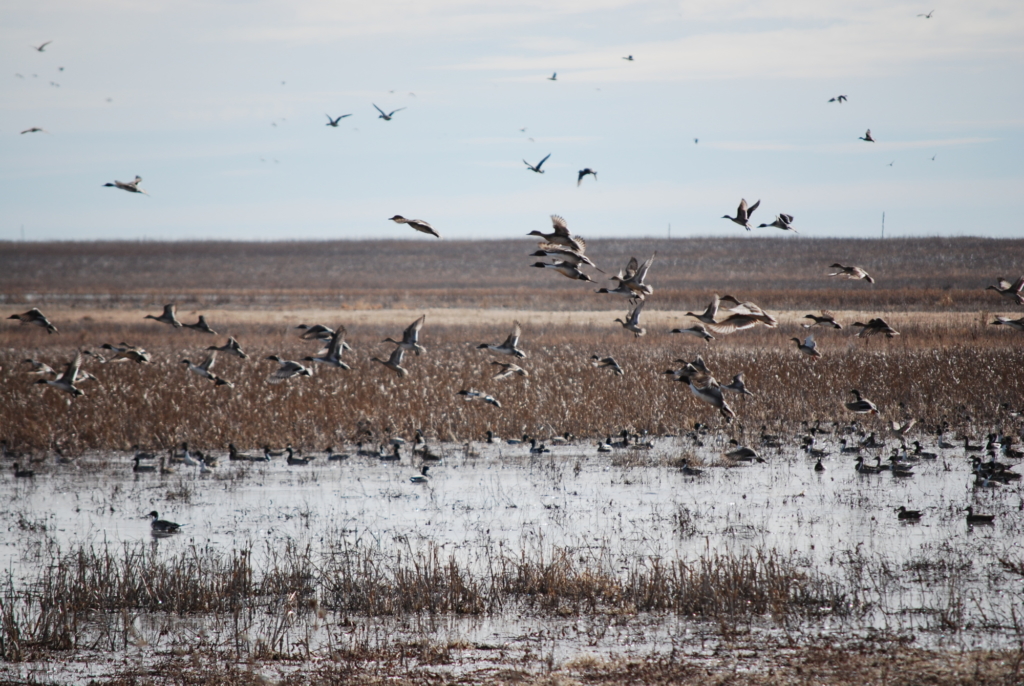 Rainwater Basin Joint Venture Operations and Grant Manager
The Rainwater Basin Joint Venture ("RWBJV") Operations and Grant Manager will support the RWBJV ("Coordinator") in project-based budget tracking, as well as with a variety of operational tasks. The Operations and Grant Manager will assist the Coordinator in administering both federal and non-federal grants, cooperative agreements, and other funding mechanisms. Additionally, the Operations and Grant Manager will work with the Coordinator, RWBJV staff, and various partners to develop financial and progress reports for all funding sources and RWBJV operations.
The RWBJV was formed in 1992 to address the problem of declining migratory waterfowl habitat. The RWBJV provides a partnership structure for agencies, non-governmental organizations, landowners, and farmers to address natural resource issues through projects that also improve migratory bird habitat. The RWBJV is an affiliated fund of Nebraska Community Foundation (NCF).
Examples of Specific Duties and Responsibilities
Grant/Financial Assistance Administration
Administrative Support
Event/Travel Planning
Nebraska Community Foundation Records and Reports
Education, Skills, and/or Experience
Experience in bookkeeping and ledger maintenance.
Proficiency in use of database, word processing, and spreadsheet software.
Experience with federal grants is highly desired.
Experience with drafting, reviewing, and finalizing legal contracts is highly desired.
Experience with procurement policies highly desired.
Strong written and oral communications skills.
Other Requirements
This position is based in Grand Island, Nebraska and requires a valid driver's license.  This job description is intended to be general (see full job description above), may evolve over time, and is subject to periodic updating. At Coordinator's discretion, the employee may be assigned different and/or additional duties or responsibilities.
How To Apply
Nebraska's Rainwater Basin Joint Venture is a public/private partnership dedicated to delivery of wetland and grassland conservation. To support this work, Nebraska Community Foundation is hiring an Operations and Grant Manager. The Rainwater Basin Joint Venture Operations and Grant Manager supports the partnership through daily coordination, engagement with partners, as well as tracking expenditures and grant funds. Applicants must possess a passion for the future of Nebraska's natural resources, attention to detail, and ability to track a variety of highly leveraged projects.  The position will be open until filled.
Applicants should send a cover letter, resume and three professional references to either andy_bishop@fws.gov or 2550 N. Diers Ave, Grand Island, NE 68803-1214.