Ritch Nelson Receives Runner Up In Nationwide Award
September 15, 2020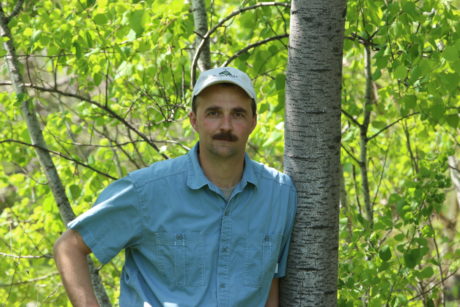 Wildlife Biologist Ritch Nelson received runner up in the nationwide NRCS State Biologist of the Year Award.
Nelson's supervisor, Britt Weiser, said, "Ritch is the consummate technical professional. He has broad expertise in the biology discipline and combines this with excellent interpersonal skills to facilitate great working relationships with employees, numerous state and federal agencies, and wildlife organizations. Ritch excels in advocacy for wildlife management, innovation and creativity, interagency cooperation and coordination, partnerships, leadership, and training delivery."
Nelson has been the state wildlife biologist for the Nebraska NRCS since 2003. He has mentored 63 biologists since the Nebraska's Farm Bill and Coordinating Wildlife partnership began in 2004. He helped develop an initiative to enhance habitat for the American Burying Beetle and a variety of grassland birds.
Nelson said, "I am surprised and humbled to receive this recognition. The true reward is working with all the various people I encounter to help them appreciate and conserve the wide variety of wildlife habitats found across Nebraska."